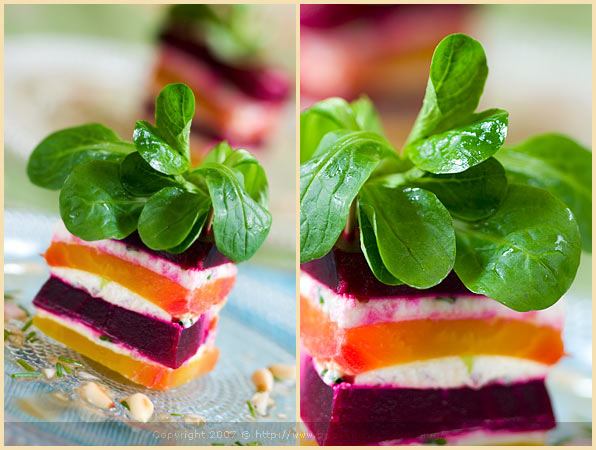 Beet Cake and Mâche Salad
I know well that what I am doing is terrible. I am leaving you abandoned, a lot, like orphans without recipes. Please pardon me (pardonnez-moi, allez !), but I do not have much time to write these days. There are moments in life like this, aren't there? Or maybe I have nothing to say (alors là, ce n'est pas possible, not possible! as my papa would say).
In the meantime, I am not leaving you with nothing. Enjoy these with your eyes, I hope at least.
This appetizer is one of my mother in law's favorite, as she reminds me often!
And, can you tell I like mâche?