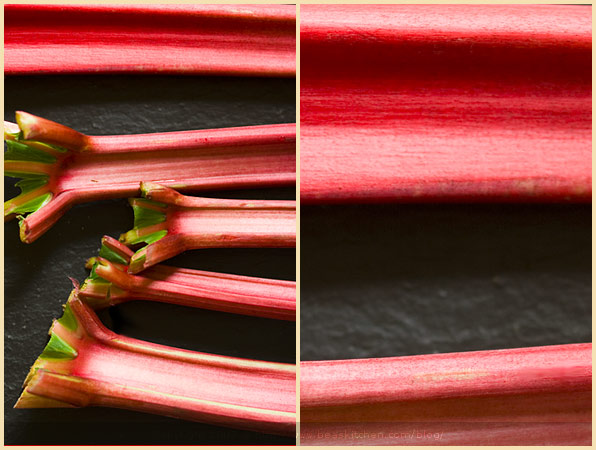 Rhubarb
I would not know which adjective to use to talk about my attachment to la rhubarbe, Rhubarb. Perhaps I should start with telling you that when we were kids, my friends and I used to suck on raw rhubarb sticks during the summer. Or I could continue on and talk at length about my mum's tarte à la rhubarbe — juicy and sweet — or how much she would complain that her rhubarb plant prend toute la place dans le jardin (take all the space in the garden).
And, perhaps, I should simply say how beautiful it is, especially in my plate and the desserts I am going to make with it.
I am too excited to have rhubarb back.
I had to say it.