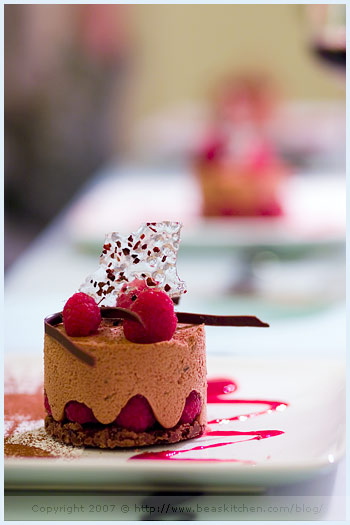 Chocolate Mousse, Raspberry and Croustillant
The only shot I managed to take of the dessert I made last night for our dinner at home with friends! A variation of this one. Everyone was more interested in starting to eat (smile)! It is good once in a while to make my own recipes more than once!
And did we really manage to not switch on the TV to watch the Oscars? I guess we didn't! Better open the paper to find out who won!
Happy Monday! It is snowing outside. I love it!