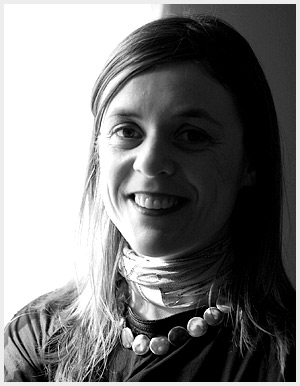 A few things here and there.
Number 1:
I will most likely be in Paris in next April — yeah — sometime mid-April (never long enough but better than nothing). So, if anyone in the area would love to meet up, say even organize a mini food-blogger meeting, why not, let me know. I do not have precise dates as of yet, but when I do, I will let you know.
Number 2: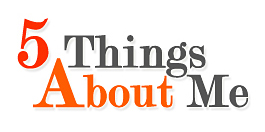 I was tagged by the lovely Bee from Rasa Malaysia for a Meme, to answer "Five Things You Do Not Know About Me". I have not done a Meme for a while, so I could not really miss this one. But to say what? Hard to choose. Don't you know it all?
In no order, not necessarily food related either, here are my five items.
#1 — My mum and dad were primary school teachers and both my brother B. and I went into their classes. We were 5 and 6 when we studied with my mum, 8 and 9 with my dad. My mum was strict, my dad very relaxed. Same school, same village. In class, we used to call them Monsieur et Madame, talking in class about our parents as they. Quite freaky when I think about it now, and fascinating all the same.
#2 — I received a downhill ski instructor diploma when I was 18. When I was growing up, all I talked about during the winter season, after the first snowflake came, was skiing. I was literally obsessed with it. I learned to ski under the most challenging conditions in Les Vosges, the small mountains that can be found in my region, Lorraine. Think ice but also beautiful forests. Some of my friends must have been so bored with me at that time with this obsession! No, no, I am not the obsessive type! One day though, after many hours spent on the ski lifts, I realized that teaching skiing and skiing pour moi were simply two different things, and naturally I abandoned the idea to do this as a job, in the same way I abandoned the idea to become an air hostess — when I realized that to travel, you did not need to be an air hostess. Aren't we pleased to grow up?
#3 — I was once a waitress in a French restaurant in Aberdeen, Scotland, and I was horrible at it. I could not understand the chef when he announced the dishes in the kitchen — hear here that he was saying the French words with a Scottish accent. For my defense though, Aberdeen is pretty rough for the learner of English as a second language!
#4 — I can speak Dutch. I know, you must be wondering why? Well, let's say that my Dutch is currently quite rusty but there was once a day when I was quite fluent in Dutch. And I have a funny story. When I was studying Dutch, I spent a summer course at the university of Nijenrode in Breukelen, in order to perfect the language. We were over 200 people, from 50 nationalities, and only Dutch was allowed. I still remember how I arrived there. I was back from Wales where I had spent three weeks working. My brother picked me up in Paris and drove me to the place. We arrived at what looked like an enormous castle by 4 am under pouring rain. We did not really know whether it was the place and my brother had to leave. Hard to believe but true. So he left me under a porch, with my luggage. No one was around. I stayed there and fell asleep. By 6 am, I got woken up by a tall person on a bike, cycling and carrying a large umbrella at the same time. Half asleep, with my head still full of English after three weeks in Porthcawl, I mumbled some English. The person responded in Dutch — on purpose I am sure! The bike, the rain, Dutch, tall people. I really knew then that I was in the Netherlands.
#5 — My ultimate dream? Too many! But, I have one. Continue to travel and combine my travels with food. So one day, I would love to be working in the Food and Travel business, the two together, writing, photographing, testing food and meeting locals. Are you surprised?
Thanks Bee!
And to pass this Meme, I would love to hear the 5 Things About Me from the fellow food bloggers:
Gattina from Kitchen Unplugged
Veron from Veronica's Test Kitchen
Christine from My Plate or Yours
Gracianne from Un dimanche à la campagne
Ximena from Lobstersquad