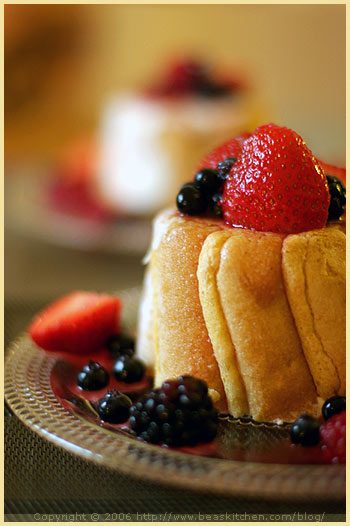 Mini Pear and Berry Charlottes
A Quick Note, en passant….
I woke up yesterday morning to realize that one of my pictures (above) — my Mini Fruit Charlottes — had been chosen and placed number one to the November DMBLGIT event hosted by Andrew at Spittoon Extra. What a nice surprise! Thanks so much! I guess it is a good reminder that I have to post the recipe and redo the dessert very soon. There were a lot of great entries and I feel honored to know that this picture was selected. A big thanks to Andrew for hosting, the judges for their votes and to all the participants and winners for their great contributions. Please, check out all entries on Andrew's blog. You will not be disappointed.