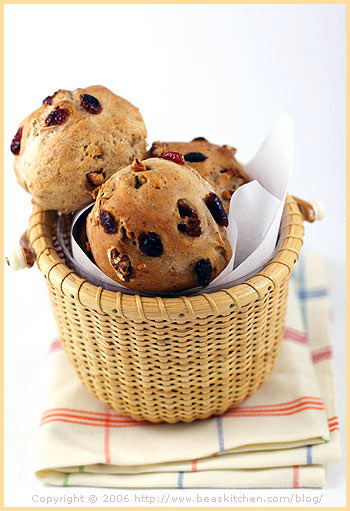 L'automne
You like it or you hate it. Are you more Spring or Fall?
For some, it becomes a time of year when snuggling in remains a favorite activity and good energy is lifted, and for others, like my brother B., everything becomes gloomy and dark, with Nature elements gradually fading away before coming to a slow end. Brrrrr, enough to give you shivers, pas vrai ? In New England, however, when it is sunny and fall reaches your door, I do not see how it is possible not to fall in love with it.
When I left for France ten days ago, I knew that the chances to come back to find l'automne would be high. In many ways, I was looking forward to it because I love fall in New England. "Ici, les feuilles sont magiques", I remember thinking the first time I experienced autumn in Massachusetts (Here the leaves are magical). How come that they have this color?
I do not think seeing brighter colors in leaves anywhere else before. When asking a garden designer friend about the reasons behind this color chemistry, she replied that the phenomenon causing this explosion of colours was the acidity of the soil. Because the soil is pretty acidic in New England, leaves turn crazy to provide a display of marvellously bright colors. In October, this is a special place to appreciate les merveilles de la nature (Nature's wonders), trust me.
Yesterday turned out to be a good day. As I looked outside the window by early afternoon, it was impossible not to have my attention captivated by the playful and cheerful beam of sunlight that was coming in through the sheer curtains. It was as if the sun was calling me outside. "Viens donc jouer dehors," it seems to be whispering in my ear (Come and play outside). Qui ? Moi ? (Who ? Me?) I decided to listen to the call (toutes les excuses sont bonnes ! all excuses are good) and went for a stroll in the park near our house, with my camera in hand, in the hope to find inspiration for some snapshots. I was not disappointed.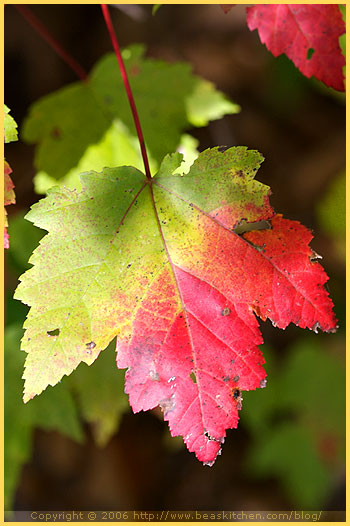 In view of the explosion of colors found in every direction I was looking, I knew that it was then official: despite the mild temperatures for the season, fall was definitely here.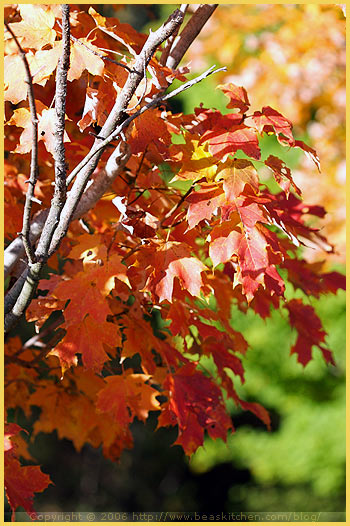 One year, I even collected a bunch of these leaves to mail to my mum and my friend S. in New Zealand!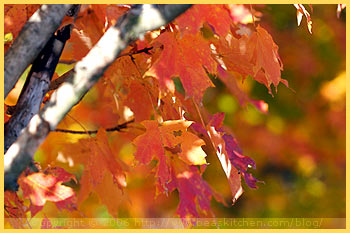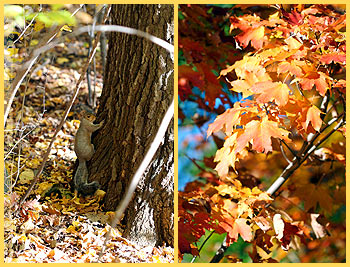 Everyone seemed to have fun with it!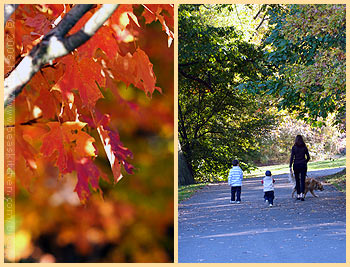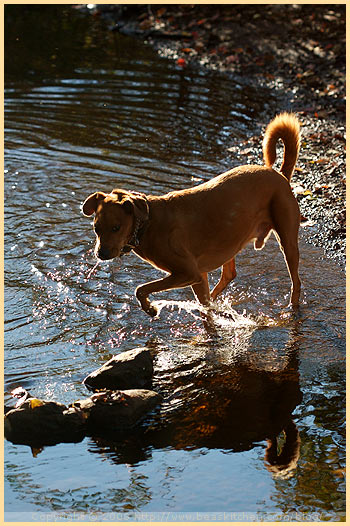 I came home refilled with all the good energy you receive from plenty of bright colors and sunlight. There seemed to be so much happiness outside! Always good to take when it comes! I was in the perfect mood to bake something for an afternoon snack (or thinking about breakfast the day after, il faut toujours planifier à l'avance, pas bête !) (always plan ahead, not stupid!) I decided to bake bread. In the fall? I think: nuts and cranberries, because I live in cranberry land! I was imagining crunchiness with toasted walnuts and zest and fruit with cranberries.
I improvised Cranberry Walnut Bread Rolls: des petits pains aux cranneberges et aux noix. Note that because I used whole wheat flour as well, the texture of these bread rolls is denser than if only using white flour. With walnuts, I always prefer a much fuller taste. Whole wheat flour usually gives a nutty taste to the bread which complements well the toasted walnuts.
Delicious with a little bit of fresh butter. Nice toasted the day after.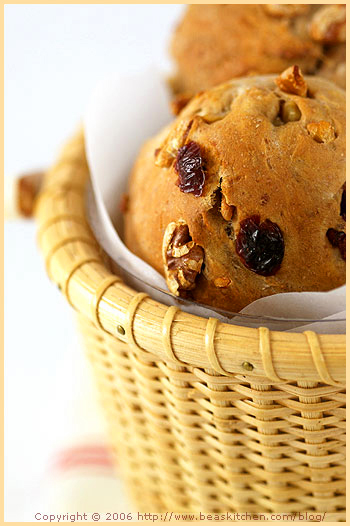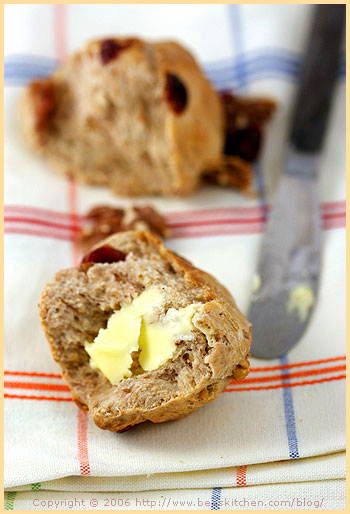 Cranberry Walnut Bread Rolls

You need:
2 cups bread flour
1 cup whole wheat flour
2 Tbsp butter, at room temperature
1 cup water, lukewarm
2 tsp active dry yeast
2 tsp fine cane sugar
1.5 tsp salt
4.5 oz walnuts, toasted
2 oz dry cranberries
Steps:
To toast the nuts, preheat your oven at 400 F.
Place them on a baking sheet and toast for 10 mns.
Remove to let them cool and chop coarsely.
Sprinkle the yeast on top of 4 Tbsp lukewarm water and leave to froth for 5 mns.
In a bowl, place the flour. Add the salt and sugar and mix together.
Add the butter cut in pieces and mix.
Make a well in the middle and pour the yeast. Mix with the tip of your fingers.
Slowly add the rest of the water. Knead the dough with the palm of your hand until it is elastic and forms a ball.
Cover and let rise in a warm part of the house, until it doubles in size.
Add the nuts and cranberries and knead the dough again.
Form small bread rolls (about 8 or 10, depending on the size, they will rise). Place them on a baking sheet and cover again to let rise for 30 mns.
Preheat your oven at 410 F.
Brush the rolls with some water and place in the oven for 20 mns or so. The rolls are ready when they have a nice golden color and sound hollow when tapped with your finger.
Remove and let them cool on a cooling rack.
Le coin français
Petits pains aux noix et canneberges
Ingrédients :
300 g de farine blanche
100 g de farine complète
30 g de beurre, à température ambiante
25 cl d'eau, tiède
2 càc de levure de boulanger sèche
2 càc de sucre de canne en poudre
1,5 càc de sel
100 g de noix, toastées
60 g de canneberges sèchées
Étapes :
Pour faire griller les noix, préchauffez votre four à 200 C.
Placez les noix sur une plaque de cuisson et faites les griller pendant 10 mns.
Retirez-les et laissez-les refroidir avant de les concasser grossièrement.
Prenez 4 càs d'eau tiède et saupoudrez la levure dessus pour la faire gonfler (pendant 5 mns).
Dans un bol, placez la farine. Ajoutez le sel et le sucre et mélangez.
Ajoutez le beurre coupé en morceaux et mélangez.
Formez un puits au milieu et versez-y la levure. Mélangez du bout des doigts.
Ajoutez doucement le reste d'eau tiède. Travaillez la pâte avec la paume de votre main jusqu'à ce qu'elle soit élastique et forme une boule.
Couvrez-la d'un linge propre et laissez-la lever dans un coin chaud de la maison, jusqu'à ce qu'elle double de taille.
Ajoutez alors les noix et les cranneberges et travaillez-la à nouveau.
Formez de petits pains (environ 8 à 10, selon la taille, ils vont encore lever). Placez-les sur une plaque de cuisson et couvrez-les à nouveau pendant 30 mns pour les laisser lever.
Préchauffez votre four à 210 C.
Badigeonnez les pains avec un peu d'eau et enfournez-les pendant 20 mns environ. Les petits pains sont prêts lorsqu'ils ont une belle couleur dorée et qu'ils sonnent creux.
Sortez-les du four et laissez-les refroidir sur une grille.