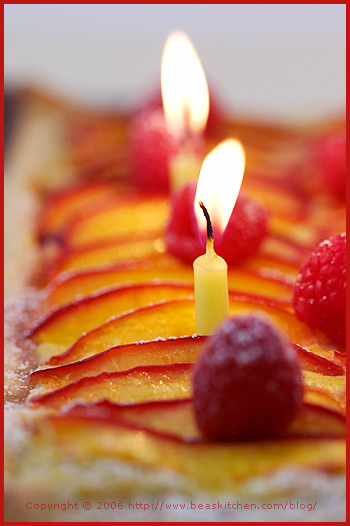 Nectarine and Raspberry with Vanilla Custard Birthday Cake
Because I like to take food photos and try things I have not done before, I thought it would be fun to enter this photo contest organized by Slashfood on Flickr where every participant was to enter the picture of a birthday cake.
Slashfood is indeed celebrating its 1st anniversary.
So Happy Birthday to you, Slashfood! Joyeux anniversaire !
Here is my pic on Flickr.
I will post the recipe of this cake later, promise. Not your birthday soon, is it?