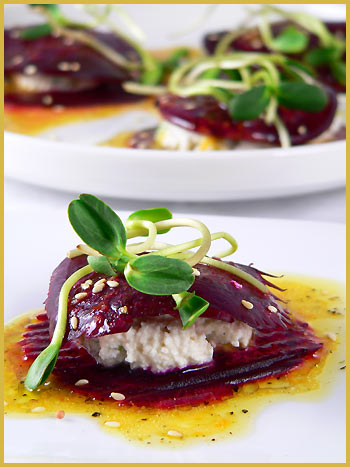 The art of selective memory
We humans have the ability to memorize a lot of information. Every day, every minute, we see things, we hear sounds, and we remember them. We remember the colour of the car we passed on the way to the grocery store, a nice deep red, we remember the smell of the chocolate cake in the house, so much so that it becomes possible to describe it, we remember the name of the couple met in Tahiti in the backpacker's place and with whom we exchanged the few pieces of dark chocolate we had, but for some reason, we (I namely) forget what we (because you do too, don't you?) need to do to use the TV remote control, and hence have to ask every single time. In a few words, there are things we remember very well without forcing it, and others we cannot register and remember, even if we have learned them thousands of times. Odd, no? As to food, I have an enormous powerful memory. I should not be surprised – and I am not really – , but still I find it fascinating all the same. How come I can remember the dish I had 10 years ago in that little restaurant by the sea when I forget every single time how to use that damn remote control? Do you suffer from the same disease?
Hence if I do not know how to use the 5 remote controls we have at home (although I am told they have been consolidated in one), at least I have the ability to improvise and created dishes thanks to my visual memory of them, or from pictures seen in real life or in books. Really what is more important? Use a remote control or make a meal, I am asking you! All right, maybe both.
Still, those improvised dishes become my art work and study projects. I play with them, I take notes and I test until I am happy with the result. Creating and reproducing. Aren't we part of the world that keeps repeating itself anyhow? In other words, we are just parrots and perpetuate the cycles created before us. Too complex for a Monday after Easter, I will acknowledge, yet I simply wanted to give you the background of the recipe I made today. Hope you are not tired of beetroots, are you? Because I am going to praise beets once more.
I am glad to see that I am not alone in the beetroot praise: Matt talks about them. Maybe this is good therapy to convince anyone who does not like beetroots that this vegetable is good for you. Forget about the inconvenience of dirty hands while preparing them. This root vegetable, with carrots, is a favorite in my kitchen. Had I not grown up running around in my mum's garden and my aunts', picking those vegetables and eating them, I might sing a different song today. But as a true country girl, I developed a strong attachment to beets.
This recipe is not complex.
This recipe is coloured.
This recipe is for all.
This recipe..do you want it?
Have it then!
My Beetroot and Ricotta Mini Millefeuilles with Orange Dressing
Makes about 10 millefeuilles (3 per person is a nice appetizer)
You need:
For the millefeuilles:
1 cooked beetroot
2/3 cup ricotta
1 scallion
1/2 English cucumber
1 tbsp cherry vinegar
Salt and pepper
1 tsp mustard seeds
Alfalfa greens (or watercress)
For the vinaigrette:
Juice of 1/2 orange
1 tsp mustard
2 tbsp olive oil
1 tbsp sesame seeds
Steps:
Start by cooking the beetroot until tender (with skin) (in the oven in foil paper or in boiling water). When you can run a knife blade through, the beetroot is cooked (depending on how large they are, the cooking time varies).
Let cool and peel the skin.
With the help of a good knife or a mandoline, make nice thin slices in the beetroot.
Take the ricotta and drain the water.
Peel the cucumber and remove the seeds. Cut in tiny cubes.
Chop thinly the scallions.
Mix together the ricotta, the cucumber, the mustard seeds, the cherry vinegar and add salt and pepper to taste.
Take appetizer plates and in the middle, place a slice of beetroot.
Put some ricotta preparation on top (with a decoration bag).
Add another slice of beetroot.
Decorate with watercress and a few dry-fried sesame seeds.
To make the vinaigrette, beat together the orange juice, with the mustard and olive oil, starting by mustard, orange juice and then adding the olive oil. Beat until it is foamy.
Pour some vinaigrette on top and eat without waiting.