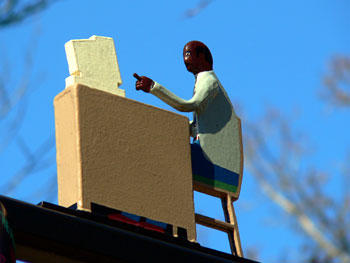 I love Art in general and even better when it can be appreciated outside (this is the country girl in me, put me in a field and I am happy!)
We went to visit the DeCordova Museum and Sculpture Park yesterday with my cousin's daughter who was here for a visit.
A great Sunday and oh yes, this walk made me hungry!