Can you tell me what this is?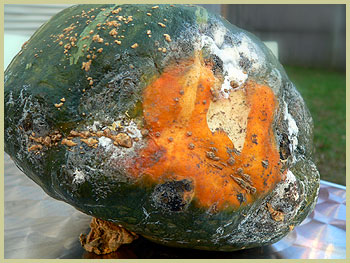 Lilizen from Gastronomades asked me to be part of an interesting photography event, that is take a picture of a food item just before it makes its way to the trash. Nothing goes in the trash in my kitchen, what can I think of? Liar! Ah well, all right, I throw things like everyone but I have to say, I was always taught by my mum to *never* waste food, hence I have developed a super super solidly anchored habit of saving everything I possibly can in tons of tupperware in my fridge ; even 2 cooked potatoes alone in a bowl have a home there. You can always do something with it!
But there are things that go bad and you cannot control Mother Nature! They go faster than you think.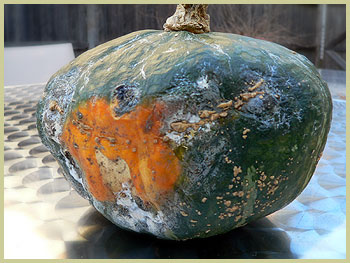 The list of all pics will be available on Lilizen's food blog, think about checking it to discover interesting pictures.

French translation here:
Vous savez ce que c'est ?
Lilizen de Gastronomades m'a demandé de participer à un jeu très intéressant, à savoir prendre en photo un aliment juste avant qu'il ne prenne la direction de la poubelle. Mais allons donc, rien ne va à la poubelle dans ma cuisine, à quoi donc est-ce que je peux bien penser ? Menteuse! Ok c'est vrai, je jette des choses comme tout le monde, mais ma mère m'a toujours appris à tout garder et à ne rien jeter. J'ai donc la fâcheuse habitude d 'entasser des tonnes de tupperware dans mon frigo, ne serait-ce même que pour deux pommes de terre se battant dans un bol. On peut toujours penser à quelque chose d'ingénieux pour les utiliser!
Cela étant dit, la Nature est bien plus maligne et rapide, c'est elle qui contrôle parfois le cours des choses…
La liste de photos sera présentée sur le blog de Lilizen. N'hésitez pas à vous y rendre pour vous régaler.