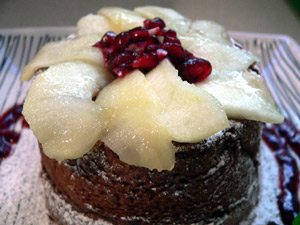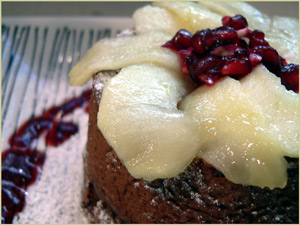 Happy New Year to all of you!
I am back from a great trip to France, where there were a lot of nice food experiences, of course, and family time in the Alps, skiing! More on that later, but in the meantime, while I was away, the recipes of the chocolate contest I participated in were published! Yeah!
Thanks again for Laurent for organizing this contest. I had a lot of fun making a recipe for it although I literally had only a few hours to think about something since I had only heard about the contest the day before, from Laurent himself! But I jumped in. I felt like it was iron chef!
You can vote for the recipe you prefer, maybe mine :-), by clicking here!
Aaah you are saying, the website is in French! No worries, I am here to help, or easy,
"Votez pour cette recette" means vote for this recipe. By doing so, you can also win a great book: Larousse du Chocolat. Not bad, is it?
A piece of cake and so much chocolate! Tout va bien!
"