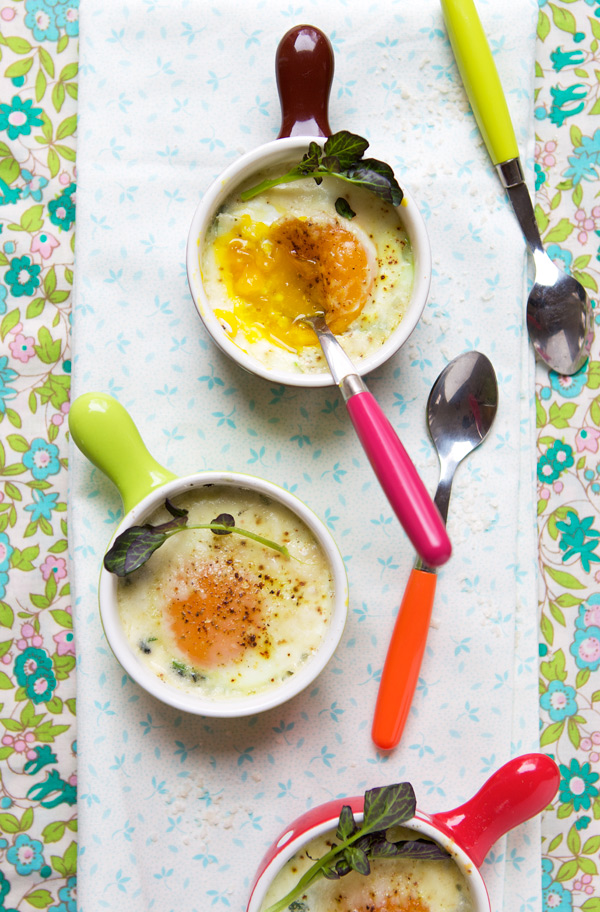 Baked Eggs with Asparagus and Watercress
Easter is around the corner. Oui ?
I have chocolate cravings.
Cravings of eggs too.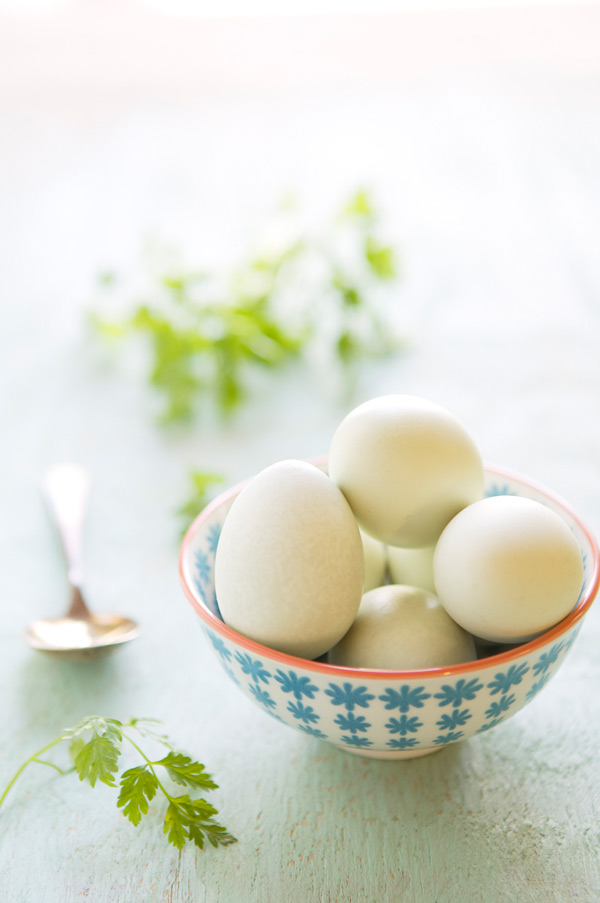 I wrote this Baked Eggs recipe for the Boston Globe, which was featured this past Wednesday, in preparation for Easter.
Enjoy, if you happen to make it.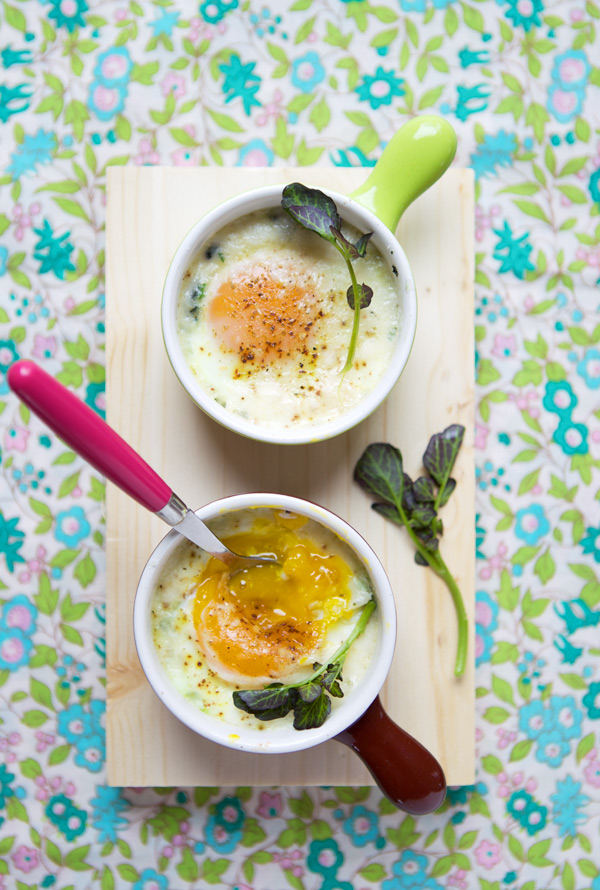 I also wanted to let you know about the Second Food Blog Awards that Saveur Magazine is organizing.
When I bought my May 2011 print issue, I was excited to find my blog name (and a picture of one my desserts) in it–along Cez from Café Fernando, Deb from Smitten Kitchen and Lisa from Homesick Texan–as the four of us won an award in the 2010 Food Blog Awards last year.
The page announces the 2011 Food Blog Awards. And Saveur accepted nominations until April 22d. The voting to select your favorite blogs will start shortly after.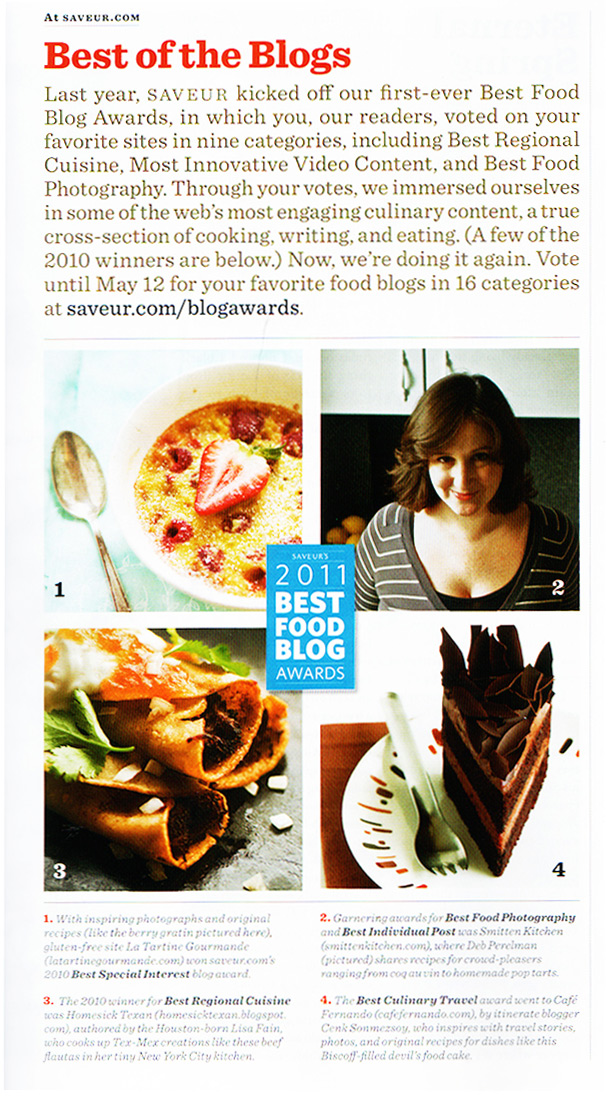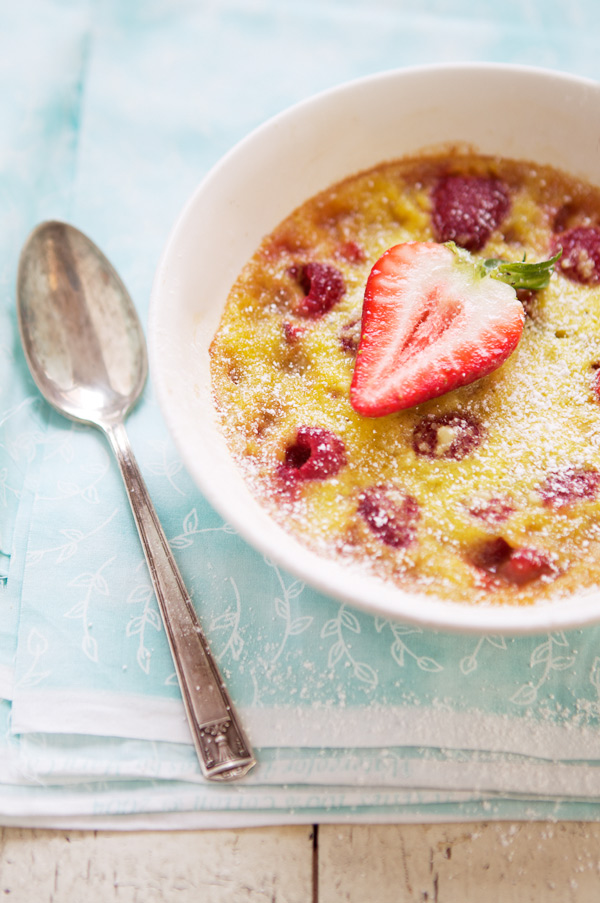 Coconut milk and lime gratins
Bonnes fêtes de Pâques ! Happy Easter !