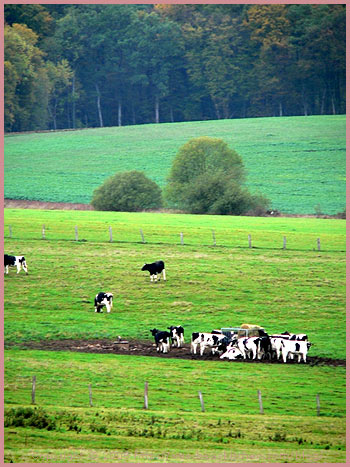 Just Imagine How Thirsty They Are!
I am off to visit my family next week, but this time as a surprise. I am just lucky — or not, it all depends the point of view — that neither of my parents speaks or reads English, so there is no chance that they know I am coming! My dad is indeed celebrating his 66th birthday and I just cannot miss that. I simply hope that I won't find porte de bois (literally a wooden door, meaning "no one is at home"). They better be at home!
First, I will see this: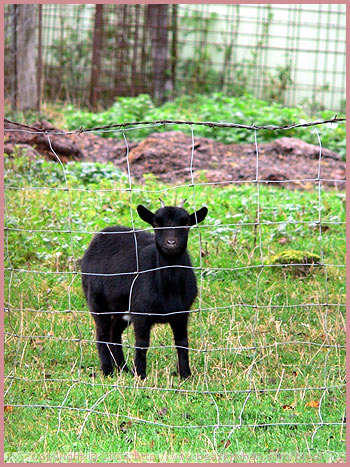 Monsieur Rocanière's lovely goats, in my home village.
A few days spent in the countryside to refill in all sorts of goodies, including visiting all the cute cows, sheep and goats lazily grazing in the fields.
And then I will see that too: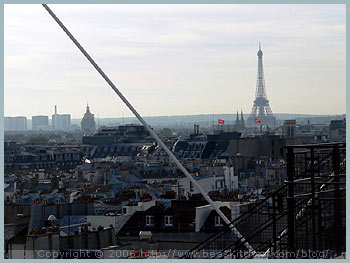 View of la capitale
For two short days where I am going to enjoy walking les rues de Paris (Paris' streets), hopefully with nice clear weather. Il ne pleut pas, n'est-ce pas ? (It is not raining, is it?)
I look forward to this short yet rewarding aventure en France, between la province and Paris, two contrasting worlds that I love for different reasons.
Alors à bientôt, and if you are in Paris, let me know, who knows, maybe we can meet if time allows, most likely on Oct 11th!

Note: I ended up deciding to cook my tomato risotto for my Italian friend S. who added "You passed the risotto test". None was left, which is a good sign, especially from someone whose father grows Carnaroli risotto rice back in Italy!