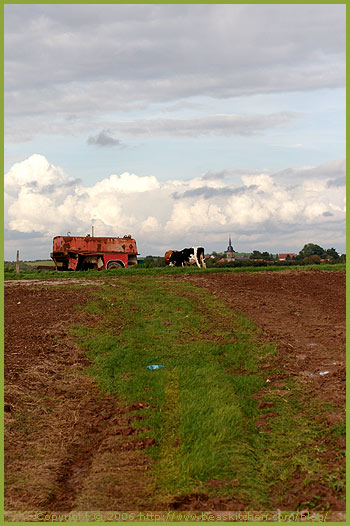 Albestroff, my home village, viewed from a regular walk I enjoy taking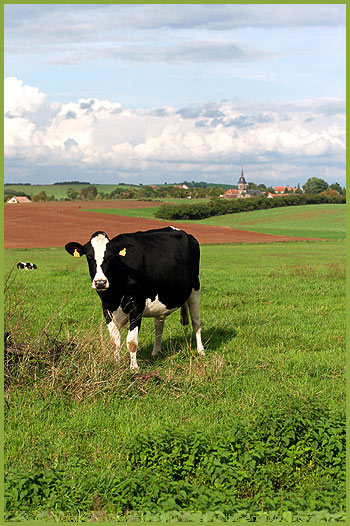 On the way, an old friend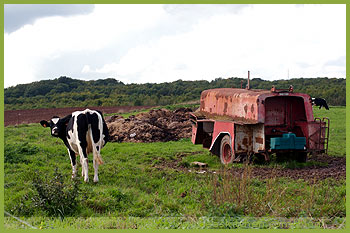 I had forgotten how green the grass is here in early fall. I am told it rained a lot over the last few days.
I am well arrived in France, with much to tell you already. But today, I only have time for a quick note to say hello!
And I promise to show you more than cows next time. I cannot help it, I simply love them!