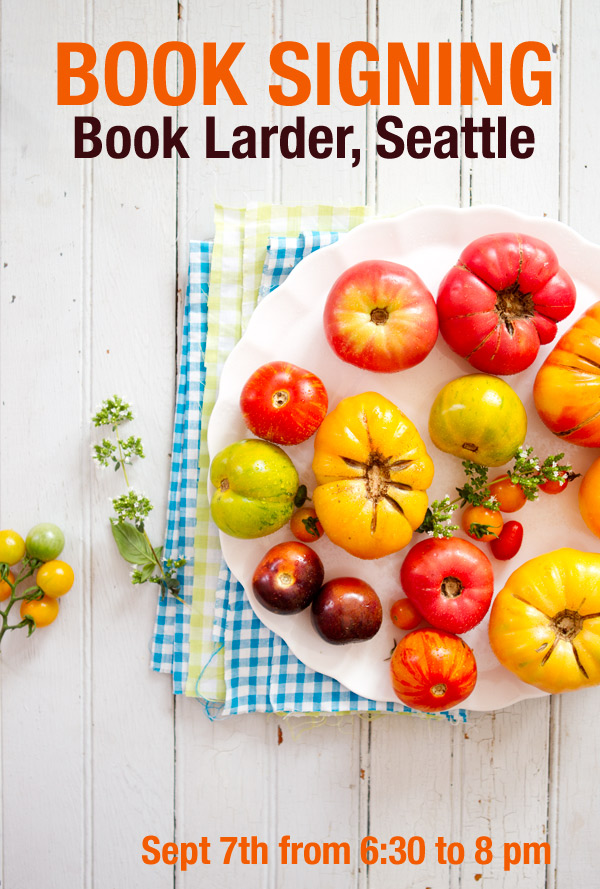 Book Signing, Book Larder in Seattle
Right now, as I am writing, I am in Alaska. Not picking tomatoes. But learning about fish. Sustainability. Salmon, more particularly.
I've always wanted to come and visit Alaska. And I am dying to tell you about it.
On my way back, I am lucky to be stopping in Seattle. And on September 7th, from 6:30 to 8 PM, I will be signing books at Book Larder.
Cannot wait to be there to meet you, if you are around and feel like stopping by to say hello!