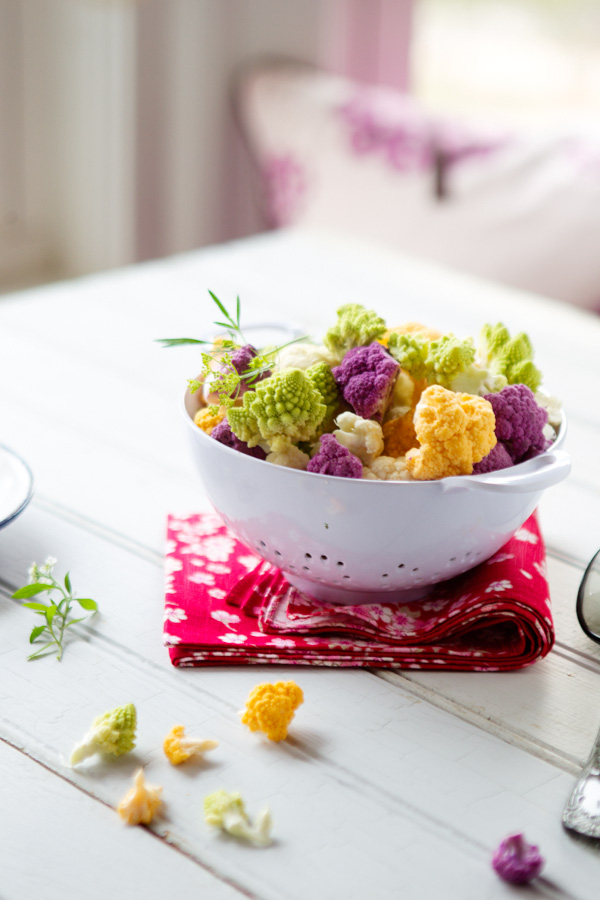 Cauliflower
I forgot to tell you on thing.
Back in early December, I wrote a cauliflower recipe for the Boston Globe. I had found beautifully colored varieties of cauliflower at the market and I fell in love. I bought more than I needed, but I yet knew I would find home to these jewels. They are irresistible, even when you don't care much for cauliflower.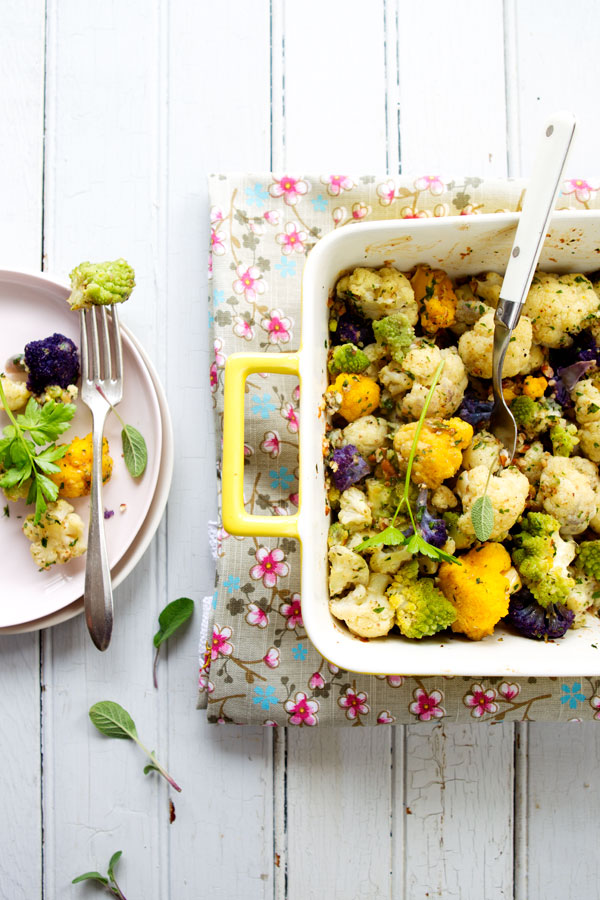 Cauliflower Gratin
Because I am French, the idea of a gratin came naturally to me. So I prepared a cauliflower gratin. A light one. One where the vegetables are topped with a mixture of fresh herbs, ground nuts, crème fraiche (of course!), grated cheese and garlic. One that lets the vegetable breathe and lead the dance.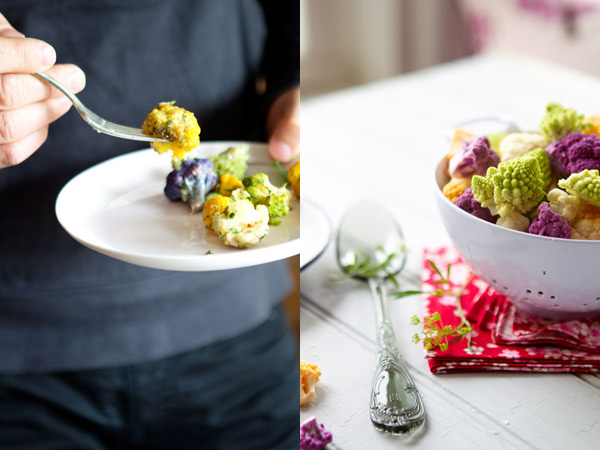 I simply love this recipe. I hope you do too. The recipe was published on December 28, and I simply missed to let you know….