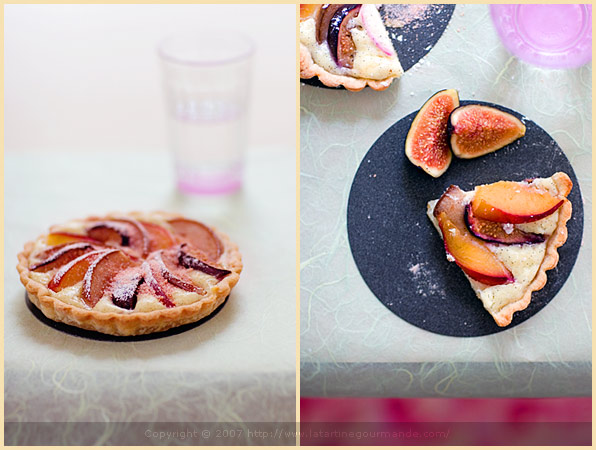 Fig, Pear and Plum Tart, Vanilla-Flavored Ricotta Cream
You know why I am happy today?
I bought a few plane tickets!
I am always happy to do this, I must admit. Travel and Food are the best of the two worlds!
So if you have any tips as to what to do and see in and around Copenhagen, please let me know! I have always wanted to visit this city and Denmark. So even if it will only happen in a few months, I am already excited and thinking about it!
Happy Sunday! We are off for a Sunday picnic again tomorrow, with little tartlets to nibble on!
Technorati Tags: Food Styling, La Tartine Gourmande, Food Photography, Copenhagen, Fig Tart, Ricotta Cream, Denmark