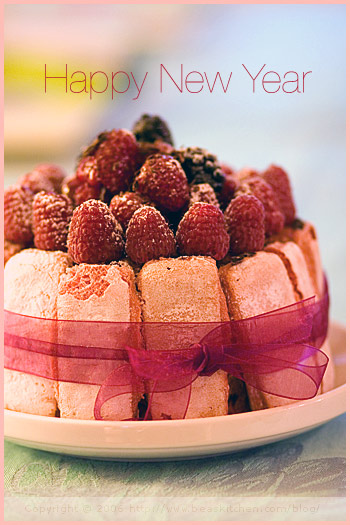 As I started to prepare the meal for our friends who were to come over for dinner, I paused for a second and wondered what day it was. Saturday, that far I knew well. But the date, what date was it?
"What date is it?" I asked P.
"Le 30," he replied.
"Quoi ? Le 30 ?", I said. "So tomorrow is New Year's Eve?"
"Mais oui !"
I had absolutely no idea. Why would I decide to host and prepare a dinner just the day before New Year's Eve? What was I thinking? For sure, I would do nothing the next day. Nada ! Who cared after all. The company was great and we enjoyed together the last 2006 dinner I cooked. And I feel blessed as sharing my food with the ones I love remains one of the things I cherish the most.
This is perhaps what 2006 will have been for me. I have been so busy that I have come to be one of these people who forgets what date or day it is. It has been a very enriching year, full of discoveries with its own challenges. A lot of things changed for me, this is a fact. I have new projects, I said good bye to old ones. I met a lot of new people, made great friends and was able to follow my passion for travels. We visited Paris a few times, spent more time with my family in France, traveled to New Zealand to meet dear friends, drove to Maine and Vermont where we hiked in National Parks, flew to Seattle and vacationed on Orcas Island, spent time in Chicago with P.'s family, and discovered and explored wonderful Peru. I am lucky. There is a lot to be said about this past year, and the coming one. But to make it brief, in 2007, I am simply wishing for a better world, more peace and less ugly wars and stupidity, more equality and love for all. Food for thought and love, for everyone.
Thank you so much for being part of 2006 with me, I really enjoyed the journey.
Happy New Year 2007 to all of you. May all your dreams come true. I wish you an excellent nouvelle année 2007.
And if you want to know about my last 2006 cooked meal, follow me below:
The Menu, Dec 30, 2006
Smoked Salmon Horseradish Amuse-Bouches
Avocado Mousse, Pink Radish and Crab Mise-en-bouche
Served with Champagne
Pear Mâche and Endive Salad with Caramelized Pecans
Sole fillet in Citrus Fruit Sauce, Celery Mashed with Pomegranate, and Wilted Spinach

Served with an Alto Adige Pino Grigio 2005
Crème Caramel and Pomegranate Seeds
Chocolate Raspberry Charlotte
Served with a Rasteau, vin doux naturel, Vendange 1999, domaine de Beaurenard
Mendiants and Orangettes
Served with White Tea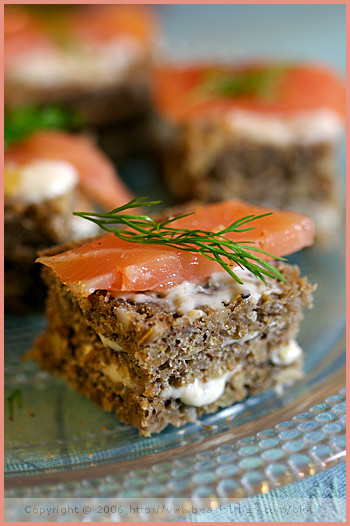 Smoked Salmon Horseradish Amuse-Bouches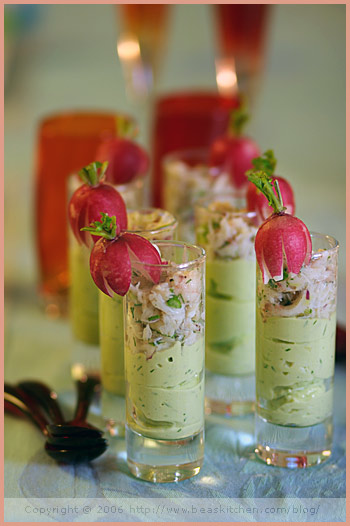 Avocado Mousse, Pink Radish and Crab Mise-en-bouche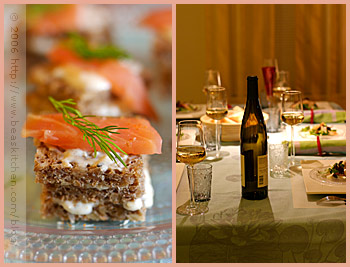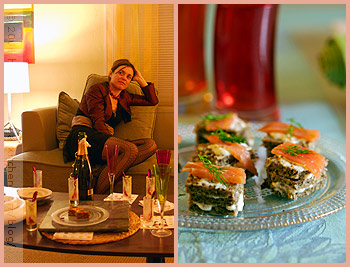 And I needed a rest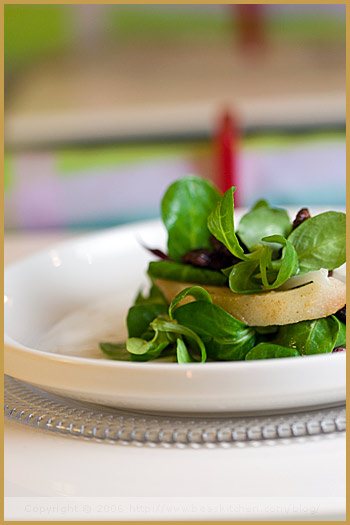 Pear Mâche and Endive Salad with Caramelized Pecans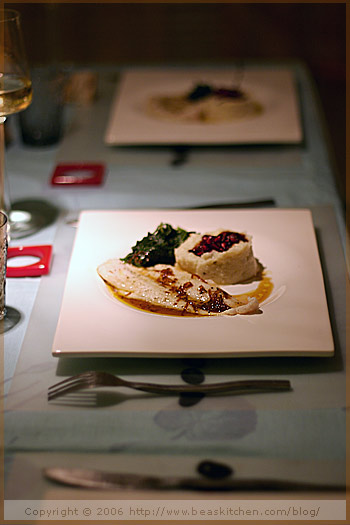 Sole fillet in Citrus Fruit Sauce, Celery Mashed with Pomegranate, and Wilted Spinach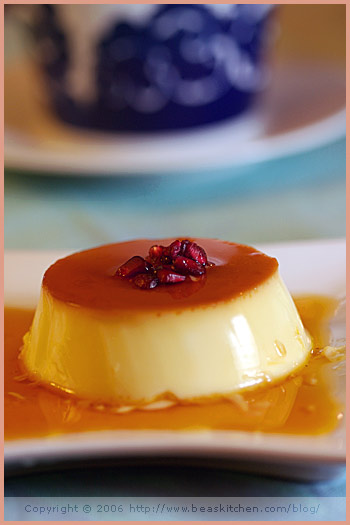 Crème Caramel and Pomegranate Seeds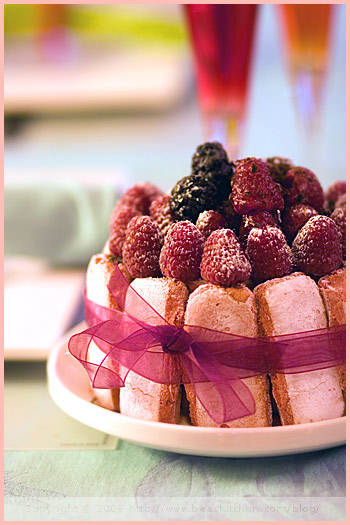 Chocolate Raspberry Charlotte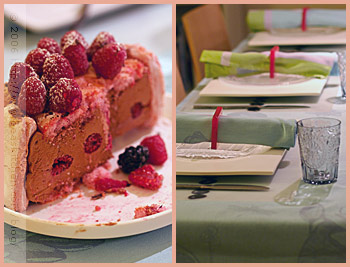 Note: Recipes to come on some of these dishes. Others can be found on my blog already