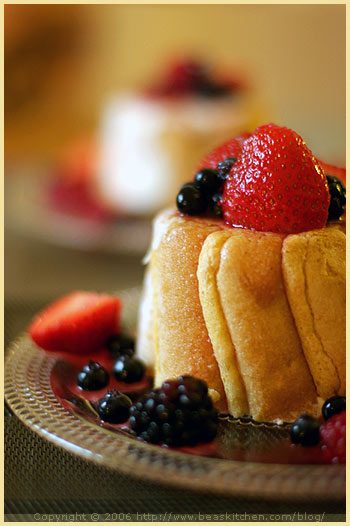 The simplest things make the best moments.
I always believed that I could only invite friends over for dinner only if I cooked everything, de A à Z!
I am fairly new to the concept, but instead of the whole dinner, I simply invited our friends J. and L. over for dessert last night!
A great way to still be able to see the ones you love, and not spend the whole day tied to the stove!
I decided to make mini-charlottes aux fruits et aux poires (Red Berry and Pear Charlottes).
It was easy and yummy, and we had a lot of fun, until late in the night!
Life is way too short not to enjoy times like these! Why did I not think about this before?? Tête ailleurs !
Bon weekend à tous ! Have a great weekend all.
Je ne le dis pas assez souvent, un grand merci à vous tous qui venez régulièrement lire mes histoires ! And I never say it enough, a big thank to you all who keep coming back to read my ramblings!
PS:
A short update. This is the picture I am entering for the DMBLGIT event hosted by Andrew at Spittoon Extra. Check out the round-ups here.