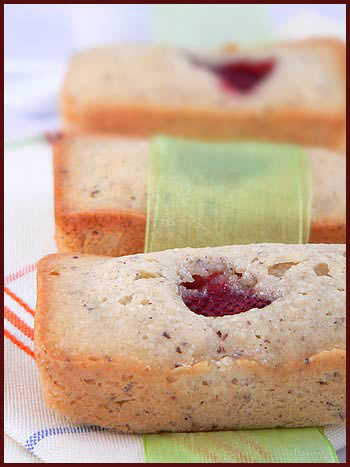 Do you see this little icon on the top corner right?
And do you remember these financiers?
Well, yesterday, I felt touched and happy, and I need to explain.
I recently participated in the July edition of Does My Blog Look Good Event, held every month. Helen (Grab Your Fork) hosted it and Matt (MattBites), Jocelyn (Kudaoire), Melissa (Traveler's Lunchbox) and Julia (Aroma Cookery) judged it. All I can say is that they did an amazing job at organizing the whole event and providing detailed reviews, comments and even photography tips. Like real professional that they are.
The results were just announced and to my surprise, I received the Winner of Food Styling (Creativity) award and came second in the Overall Winner category, for the picture shown above. Wow! What a nice surprise that is! I know judging events like this is tough (since I judged one myself, I can speak for it) and I also know that many people deserve to win, even if only a few end up in the winner list. In any case, I wanted to thank everyone for making my day brighter and sunnier, when I received the results. Ca fait toujours très plaisir ! (It always makes me happy!) As mentioned to Helen, this is the first award I get, since you do not get many awards when you grow up in France (at school for example, you can always feel lucky and should be happy to get a mere 10 out 20 grade because teachers assess from bottom to top, rather than top to bottom…anyway, this is a long story!)
Go and check Helen's post to find out about all of the great participating blogs, and to hear about the other winners! Amongst them, you will find superb looking food blogs such as Bron's (Bron Marshall), Audrey's (Berry Simple) and Lara's (Cookbook 411), to name a few, which are already favorite food blogs of mine.
And since Matt created winners' badges for us to display on our blogs, here it is! Isn't Matt amazing?
Next month's competition will be hosted by the lovely and talented Fanny at Food Beam. Have fun participating!