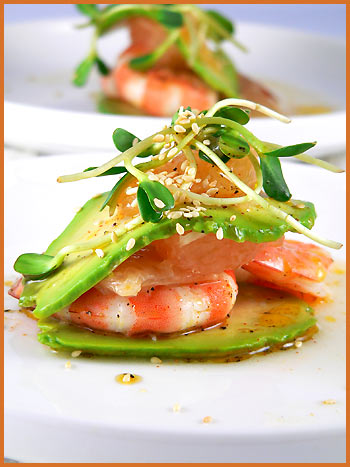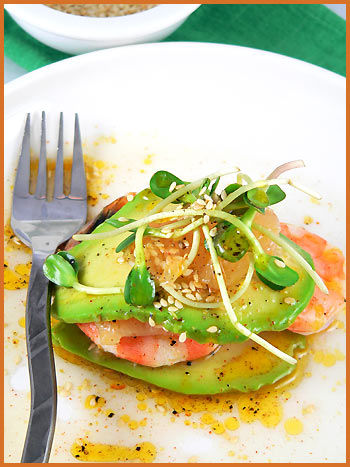 A few weeks ago, my parents-in law were visiting us on their way back from Dublin, Ireland. We were pleased because in their bags, they brought goodies such as brown bread, potato bread (love love this Irish treat, in the morning, fried with bacon and eggs) and smoked salmon. But of course, beside their goodies bag, we were very happy to see them. In fact, it was a special occasion for all of us since we were going to celebrate P.'s father's birthday. I decided that for this occasion, I was going to treat them and make a birthday dinner amongst other meals, which I hoped they would enjoy and remember. I really had to (and wanted to as well, bien sûr!) since thinking more about it, it was all a question of keeping my reputation. How could I not run the risk to disappoint them when they hear so much about me cooking this, cooking that? If I had not been cooking, where would have my reputation gone, I am asking you? Down the drain (I had to use this expression as I love it). Down the drain, I tell you!
After a few amuse-bouches to prepare our palate for more food, I started the meal with the following appetizer. Light and refreshing because of the grapefruit, smooth due to the avocado, meaty with the shrimps, and all in all, very satisfying because of the unusual grapefruit vinaigrette. I had made it small, 2 shrimps per person, but we truly could have had more. But as my father-in-law added, it was just the right amount as it left you with the desire to want more. And we all agree that it is a good sign, no? Always stop before you have had too much, or stop when you know you still want more. Crazy concept you might think, but it really enables you to appreciate the dish even more the next time you have it. I can see you smile.
I took advantage of this opportunity to use my newly bought Oxo Mandoline
. A new toy to play with, but watch out, it really cuts and thin! A great tool in your kitchen.
Avocado and Grapefruit Millefeuille
(for 4 people)
You need:
2 avocados
2 grapefruits
8 large shrimps
Dash of paprika
1 tsp sesame seeds
3 tbsp olive oil
Alfafa sprouts
Lemon juice for the avocadoes
Salt and pepper
Steps:
Squeeze the juice of 1/2 grapefruit.
Skin the other grapefruit, leaving no white skin and make nice slices in the grapefruit (use a sharp knife).
Mix together the grapefruit juice with the oil, salt, pepper and paprika.
Boil the shrimps for 3 mns in boiling salted water.
Remove the shells but leave the tails. Place them in the grapefruit dressing, in the fridge, until ready to use.
Take a mandoline (or a sharp knife) and make thin slices of avocado.
As you do, drop some lemon juice on top to prevent the avocado to darken.
Take appetizer plates and in the middle, place a slice of avocado.
Place 2 shrimps on top, a few slices of grapefruit, another slice of avocado and finish with a slice of grapefruit.
Dry fry the sesame seeds until golden (it happens quickly, so check regularly).
Pour some vinaigrette on top and decorate with the green alfalfa and the sesame seeds.