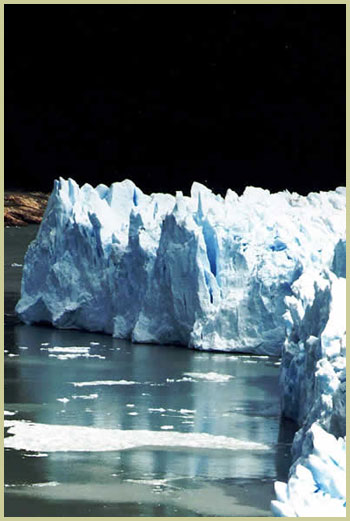 What a *cool* idea! That means, I have to think and try to use my memory which is already so quickly fading away. I wonder how many neurones I lose a day while getting older. My rate seems larger than the normal average.
I was delighted to be tagged by Ivonne from Cream Puffs in Venice and participate in 7 Meme. As by what is listed below, you will soon understand what it is all about.
7 Things to Do Before I Die
Go to Patagonia and also to Asia, Vietnam, Laos, attends (wait!) , where is my list with the 200 400 country names on it?
Climb the Himalaya or any big tall out-of-reach mountain.
Own my Tart/Tartine/Salad restaurant or/and write a cookbook (I wonder when this will happen)
Be an amazing photographer (that is, I have to start reading the manuals and remember the camera settings, but at the rate by which my neurones are fading away….)
Be able to live in a big house with a vegetable garden, own a lap pool (eheh, I am an avid swimmer) and have a backdrop of mountains in the distance and at the same time, have an apartment in Paris (I can still dream considering the real estate prices there!)
Be able to communicate and understand my hubbie's English 100% (I think it is his fault, he mumbles).
Fix my network/PC problems myself without asking P. all the time.
7 Things I Cannot Do
Once I feel the first sign of hunger, wait until it is ready! ( a glass of wine helps)
Shut up when trying to convince someone that fat-free, no cholesterol, sugar-free yogurts are crap!
Eat without putting food on my face. (Not sure why!)
Go to Sur la Table without buying a cooking/baking gadget of some sort.
Stop my constant purchasing endless supplies of plates, vases, cups, napkins, tablemats
Skip a meal
Stop getting food magazine subscriptions
7 Things that Attract Me to Blogging
I can talk about food and nobody gets bored and asks me to shut up
I wake up in the morning dying to see what happened in the food blogosphere at night
I learn and learn zillions of things about other food bloggers' stories and great skills
I can meet people from all around the world with whom I share the same passion : la bonne bouffe (French slang for good food, ie grub)
I can expand my cooking knowledge thanks to other food bloggers
I laugh
I cook

7 Things I Say Most Often
Attends…(Wait!) Ah bon ? (Really?)
Come here, I have to show you something
Do you know what I need?
You must be joking!
Euh, ben j'en sais rien, je comprends pas (Euh, I don't know, I don't understand)
I have nothing to wear!
J'ai un petit creux, pas toi? (I am hungry (peekish), what about you?)
7 Books I Love
The Kite Runner by Khaled Hosseini
Nord Perdu by Nancy Huston
A Walk in the Woods by Bill Bryson
Mother Tongue by Bill Bryson
La Reine du Silence by Marie Nimier
Expecting Adam by Martha Beck
The Penguin Companion to Food by Alan Davidson
7 Movies/DVDs I Watch Over and Over Again
Le Festin de Babette
Fargo
Stealing Beauty
Les Visiteurs
Croupier
7 Tags
Can I cheat and add one, 20 more, ok, just one