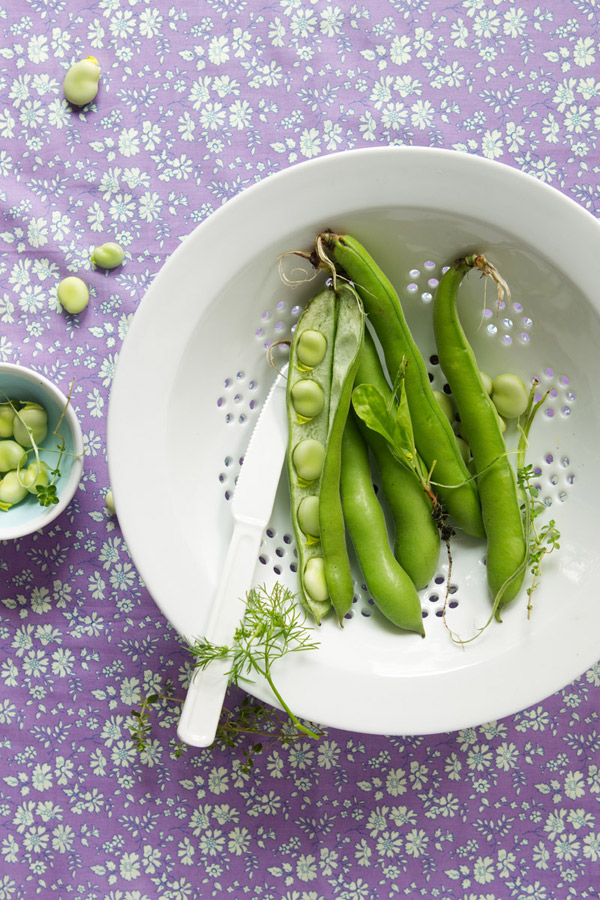 Fava Beans
These days, I am cooking with fava beans and green peas, and every other green vegetable that speaks spring and glorifies the first produce of the growing season.
How much I love this time of year!
If I could, I'd pack *it* tight in a box, so that I'd have these beautiful mellow days handy for the warmer months to come. I am not looking forward to the toasty days of summer. In reality, I am more of a spring kind of girl, when the weather stays gentle and nothing is extreme.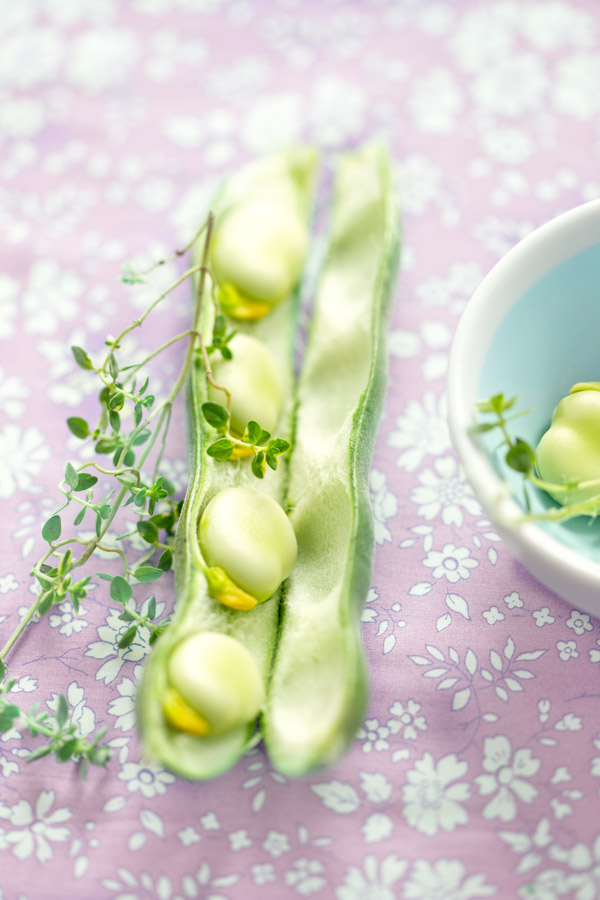 So the greens.
Since I've been able to find fresh fava beans and peas this season, I have added them in everything I could imagine. They are dancing in salads and pasta dishes.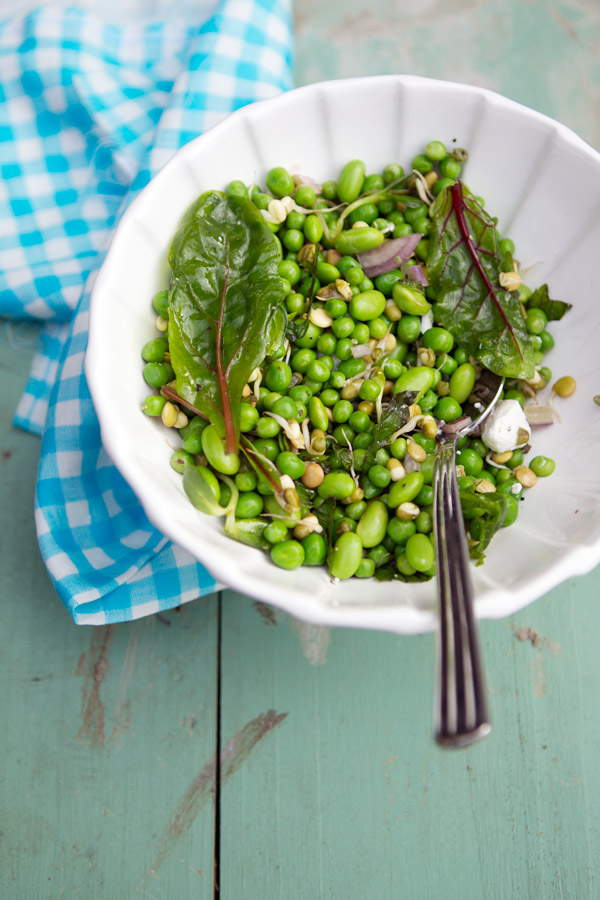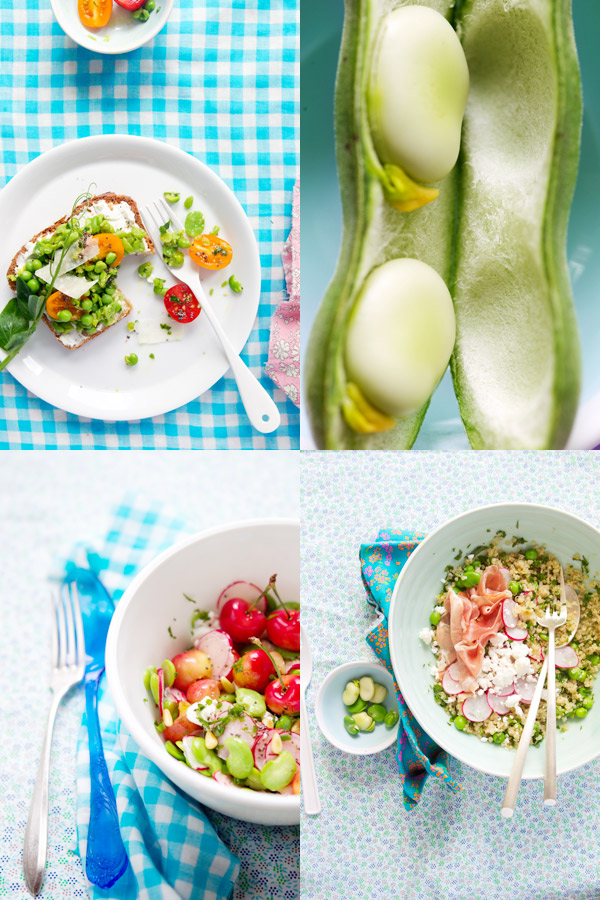 And in the tartines I frequently enjoy for lunch, or as a mid-morning or mid-afternoon snack.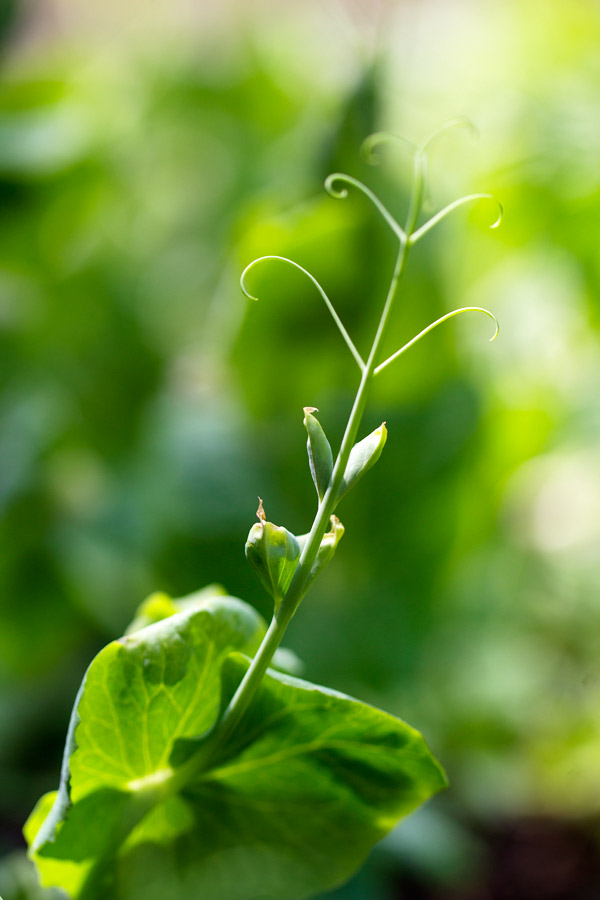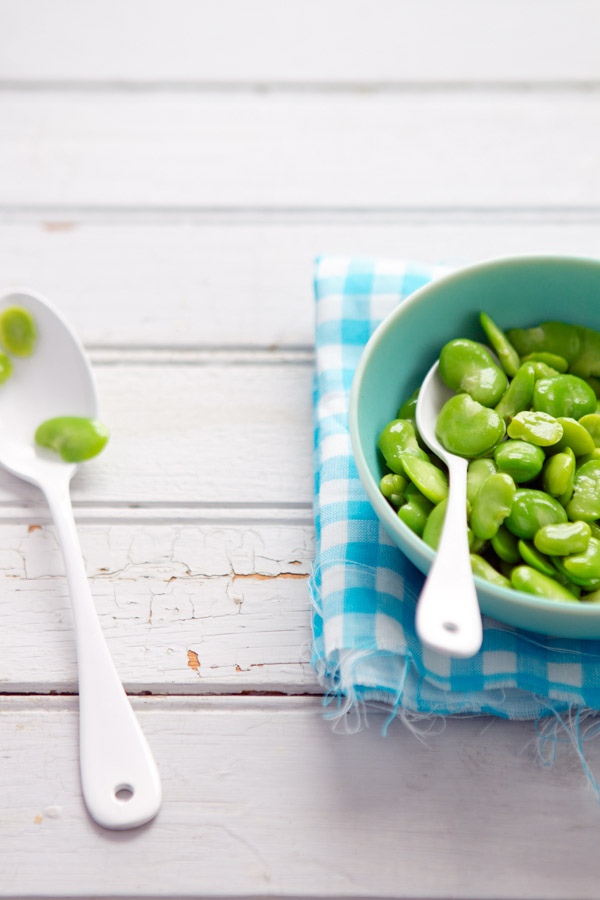 These lunches get me really excited to rush into the kitchen.
I keep the kitchen windows by the sink open to let grass-scented air and the melody of singing birds sneak in; the counter is rendered messy with always too much produce brought from the market. And often, the result is a tartine like this one to feed me.
Happily.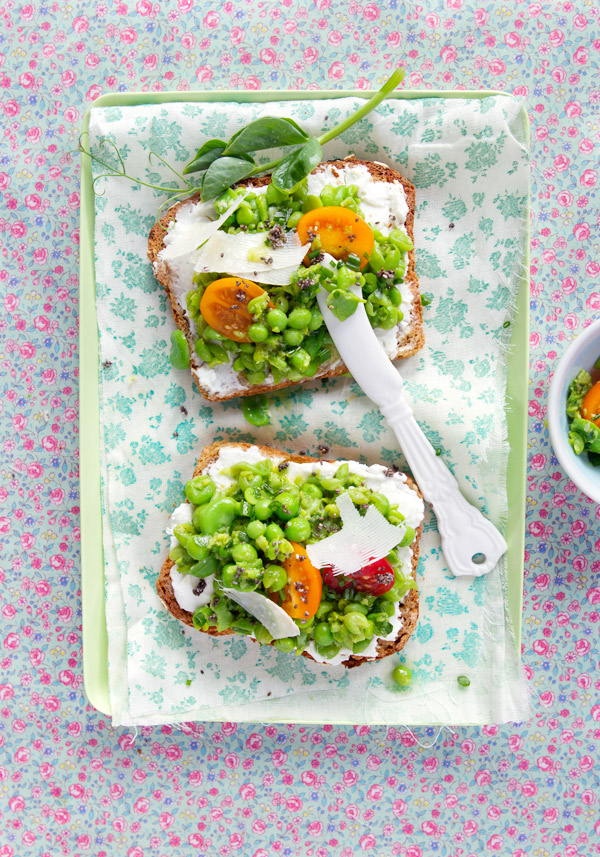 Tarragon-flavored fava bean and green pea tartine recipe
While the recipe for this tartine is really simple, it requires care in choosing the best ingedients you can find. I wanted the color and delicate flavor of fresh fava bean and peas to stand out next to the nicest piece of soft goat cheese I could find. The tartine is finished with crunchy sweet cherry tomatoes, finely shaved Parmesan cheese and lightly toasted chia seeds, for extra crunch.
I could not help but have two, with slices of smoked salmon, and a green salad on the side.
Délicieusement printanier ! (Deliciously springy!)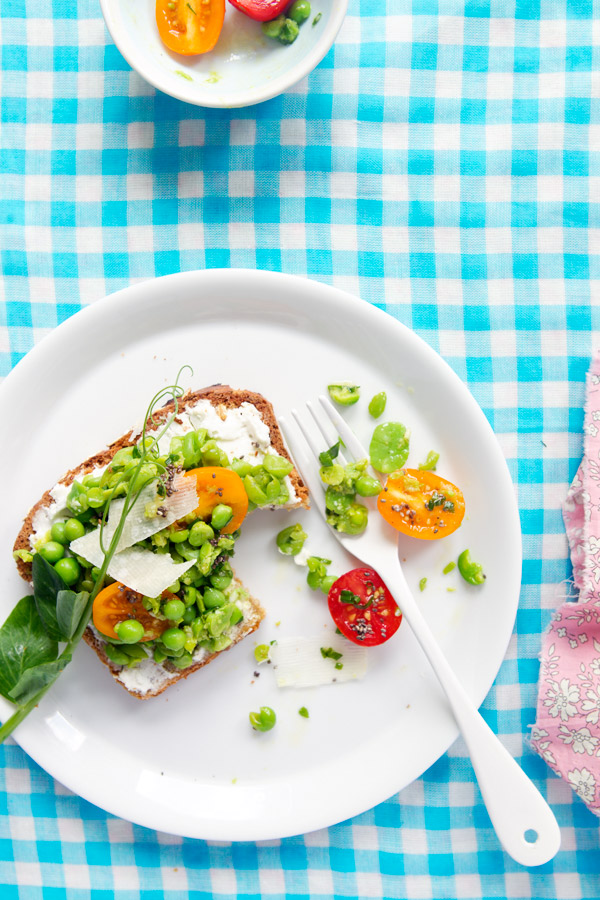 Tarragon-flavored fava bean and green pea tartine recipe
I wanted to also let you know about two book events I will be at over the coming week.
On Friday June 8th, I have the extreme pleasure to be doing a book signing at Haven's Kitchen in NYC. The vent starts at 5, until 7 PM.
And on Thursday June 14th, I will be at Porter Square Books in Cambridge (in MA) where I will be doing a joined talk/book signing with Marjorie Williams, author of the beautiful the second edition of Markets of Paris (event starts at 7 PM).
I hope I will be able to meet some of you, either in NYC, or in Cambridge!
Tarragon-flavored-fava bean and green pea tartine recipe
For 4 tartines
You need:
Sea salt and pepper
1/4 teaspoon ground cumin
1 garlic clove, peeled and halved
3/4 cup (100 g) cooked green peas*
3/4 cup (100 g) cooked fava beans*
Juice of 1/2 lime
3 tablespoons olive oil
2 teaspoons finely chopped tarragon
1 teaspoon finely chopped chives + more to top
4 slices of country bread (I used maple-flavored oat GF bread)
3.5 oz (100 g) Petit Billy goat cheese, or another quality soft goat cheese
12 multicolored cherry tomatoes, halved
Shaved Parmesan, to taste
Dry toasted chia seeds**

*I blanch uncooked green peas for 1 minute before transferring to a ice water bath. Same for the fava beans. Then I peel them.

**I toast them in a frying pan (no oil) for 1 minute. They become crunchy.
Steps:

In a mortar, add sea salt and pepper. Add the cumin and garlic and crush into a paste.
Add 1/3 of the fava beans and peas, and add a little of the lime juice. Crush into a coarse paste. Continue with adding 1 tablespoon of oil. Then add the rest of the vegetables and lime juice and oil. Crush until you have a texture you like (it is not perfect looking and it's good this way). Stir in the fresh herbs.
Toast the slices of bread.
Spread the goat cheese and then top with the mashed greens.
Add the cherry tomatoes and top with shaved Parmesan and chia seeds, and more chives.