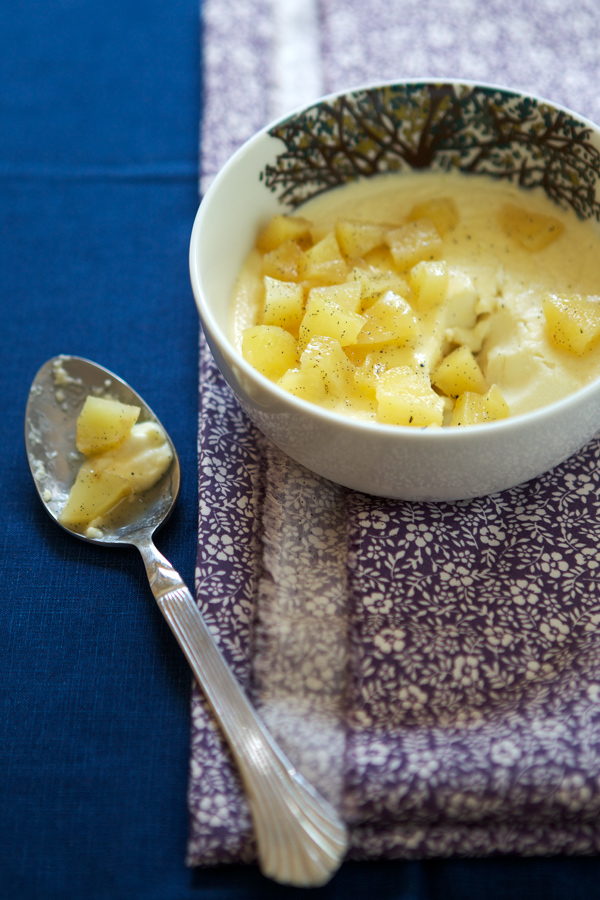 Vanilla-flavored panna cotta and sauteed apples
Don't ask why. When I feel nervous, overwhelmed, too busy. When I want to be able to put closure to a long project, I run back into the kitchen.
And I bake.
These desserts. All happened between Sunday and yesterday. Every one of them. I know. Only within four days: An apple cake; a butternut squash and apple cake; a panna cotta; and a berry crumble.
And we ate them all. Our friends were pleased.

Apple cake–Berry crumble
See the little hand? We also have a cake stealer in the family. "Mam!" she said in her own cute way when she sneaked a piece into her mouth. I laughed. And managed to snap this shot. Lucky!
So the desserts happened because I am currently, once again, editing my cookbook. Yes, I know! It feels *so* long ago since the first time I spoke about the cookbook. Right? I agree too. In fact, I am really keen to see that cookbook of mine. Designed. Printed. Done. I am impatient now…
It's coming next fall. It's long. It's been a long project. So it'd better be good. And I really keep my fingers crossed.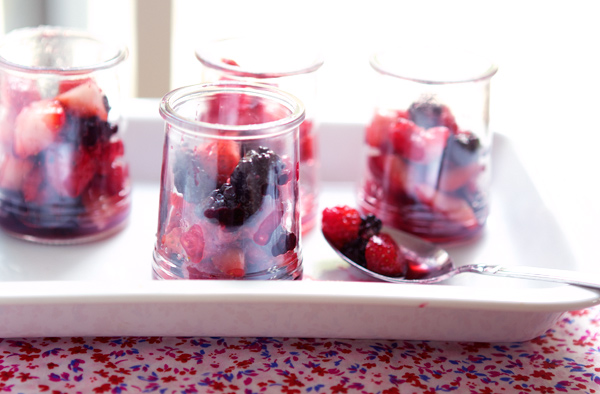 And in the meantime, while Lulu is still napping upstairs–snoring softly–I am going back to my kitchen. And my edits.
Did I tell you that I keep a bar of dark chocolate by my laptop to keep me company?
Really, I do.
Wish me luck.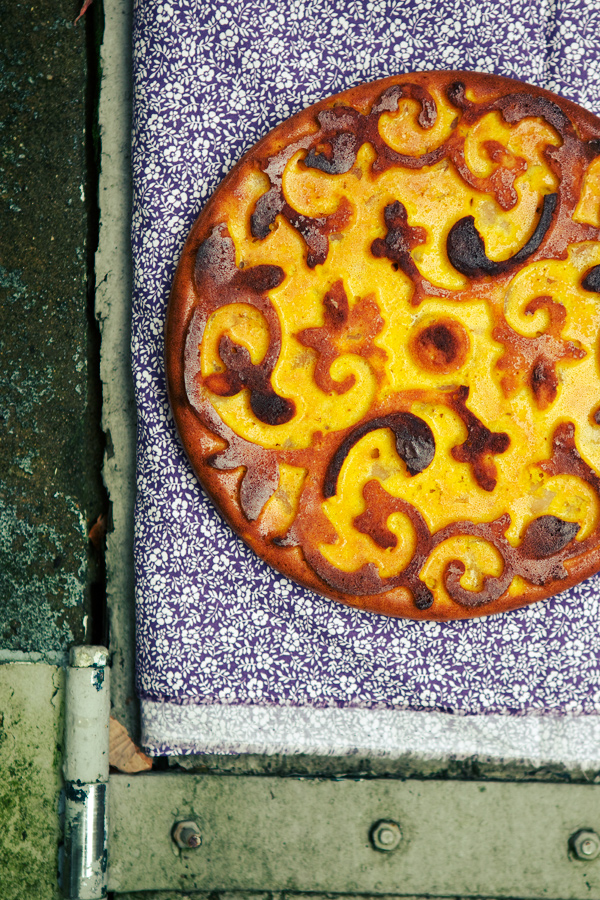 Butternut squash and apple cake