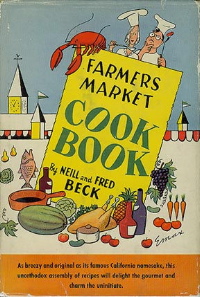 A Passion for CookBooks: the title of the radio show on Radio Open Source I called in yesterday. So interesting!
If you go to the link above, you will be able to hear the show.
Guests :
Julie Powell
Blogger, The Julie/Julia Project
Author, Julie & Julia: 365 days, 534 recipes, 1 tiny apartment kitchen
Corby Kummer
Food writer, The Atlantic
Author, The Joy of Coffee and The Pleasures of Slow Food

Barbara Wheaton
Honorary Curator, Culinary Collection of Radcliffe's Schlesinger Library
Author, Savoring the Past: The French Kitchen and Table from 1300 to 1789
Ahhhh, cookbooks, cookbook writing, food blogging…they all come together for me. Inspiration hidden within, gradually expressing itself and taking its course. And I agree, it is great to be able to write about one's own passion. It just unfolds. I think I learn more and more every day, about what I like, do not like, about what I can or cannot do, and about me generally speaking. I am thankful I discovered this form of media.
And what did I do this morning?
I bought 3 new cookbooks on line!